Range of diamond tools :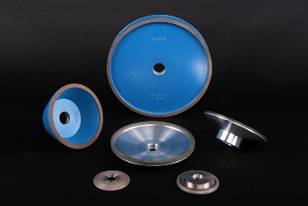 Diamond and CBN wheels : According to FEPA standard, custom made lapping tool, sharpening stones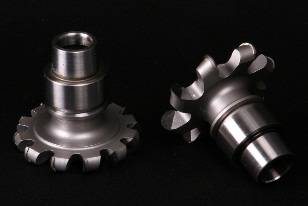 CBN and PCD tools :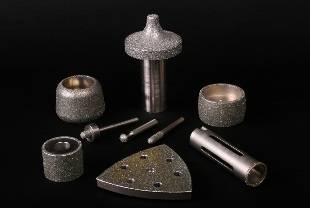 Manufacture of diamond and CBN tools and parts
Natural diamond is pure carbon while synthetic diamond is made from pure carbon.
Synthetic diamonds are available in a wide variety of qualities which are perfectly controlled and well suited for specific applications and can undergo various treatments which improve their performance.
Cubic Boron Nitride (CBN) is made up of boron and nitrogen. It does not contain carbon, but it is produced by a synthetic diamond-like process.
It is less hard than diamond but more resistant to high temperatures.
CLike synthetic diamonds, CBN can undergo treatments that modify its characteristics, depending on its use.
Diamond wheels:
Tungsten carbide
Ceramic, "cermet", Alumina
Glass, crystal
Ferrite
Refractory materials
Natural and artificial stones
Precious and semi-precious stones
Graphite
Composite materials
Polycrystalline diamond and CBN
Carbide, steel
Tungsten, titanium
Grinding wheels in CBN
High speed steels HSS
Hard steels >= 45HRC
Chrome steel
Matrix steel
Hard and extra hard cast iron
Special alloys (Nickel-Cobalt)
Stellite
Applications of diamonds for of tools and industrial parts manufacturing :
From their physical properties arise their applications: high density requiring little space, high elasticity modulus, very high absorption coefficient for penetrating radiation, remarkable resistance to striking an electric arc, very high melting point of all metals, good mechanical resistance and machinability.
Granulometry of abrasives: