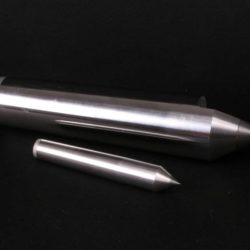 Carbide-tipped dead centers
Manufacture and repair of carbide-tipped dead centers (Morse taper, Schaudt, Tacchella, special …)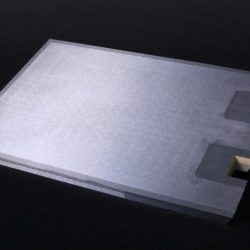 Brick dies / Tile making tools
Realization of cores for die and carbide combs for the manufacture of bricks and tiles.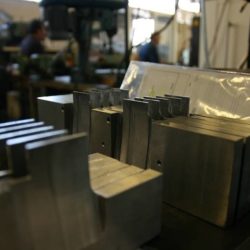 Work Rest Blades for Centerless Grinding machines (Carbide / PCD) in through feed and end feed
We manufacture and repair various types of Work Rest Blades (Carbide and PCD) for all types of Centerless grinding machines (Rossi, Cincinnati, Ghiringhelli, Lidkoping, Bordier, Agathon, Estarta, Danobat, Microrex, Palmary, Paragon, Bocca, Schaublin, ESO…). We also realize the stoppers.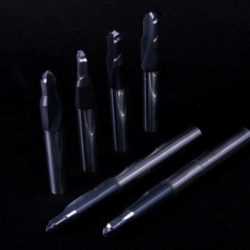 Drills (carbide – PCD – 3/4 PCD – step drill for clutches / brakes – special)
Carbide drills
PCD drills
3/4 PCD drills
Step drills for Clutches / brakes
Special drills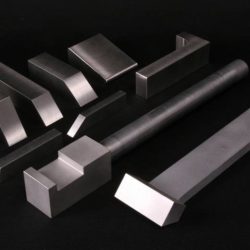 Bucking bars
We manufacture all types of diving and row strips (Rossi, Cincinnati, Ghiringhelli, Lidkoping, Bordier, Agathon, Estarta, Danobat, Microrex, Palmary, Paragon, Bocca, Schaublin ESO…). We also realize the stops.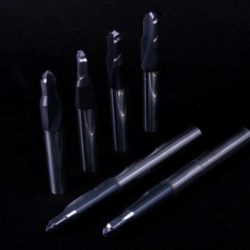 Carbide, HSS, Tantung drills & cutters, custom made
We produce all types of drills and cutters in various materials:
Carbide milling cutters,
HSS milling cutters,
Tantung milling cutters,
Custom made milling cutters.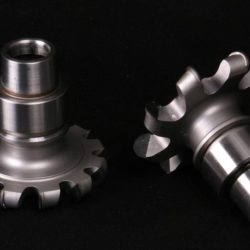 PCD counterbores and PCD special milling cutters
Counterbores intended for the aeronautical industry for the installation of rivets on aircraft fuselage.
Optical application cutter.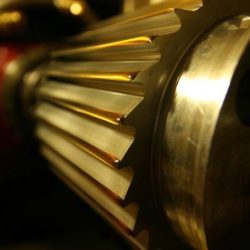 Granulator cutters
We manufacture cutters (Meccanoplastica, Scheer, Rieter granulators…) for the production of plastic granules. These cutters are made of HSS or with brazed carbide inserts. We provide new tool as well as sharpening and repairing service.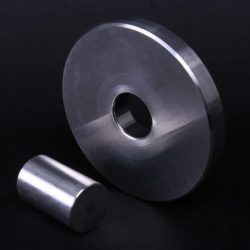 Drilling guns – Cutting and stamping dies
Standard DIN 172 and DIN 179 barrels; NF types C, D, E and M
Knurled barrel NF standard – all barrels according to plan – Realization according to customer plan of matrix in solid carbide, fretted carbide, sintered steel, ferritan (titanium carbide)
Grinding blades and plates
We manufacture your blades and grinding plates on carbide or HSS custom made.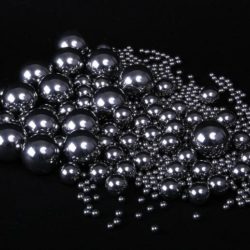 Carbide balls
Mainly intended for metrology or for the manufacture of precision tools, these are highly precise carbide balls within micron tolerance.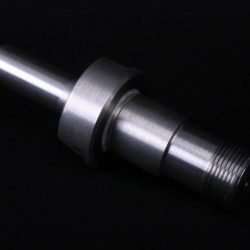 Heavy metal grinding wheel holder
The anti-vibration property of heavy metal is perfectly suited to spindles with very high rotational speeds on CNC grinding machines.
Tile cutters
We manufacture tile cutters for machine Tomecanic, Boada, Joker…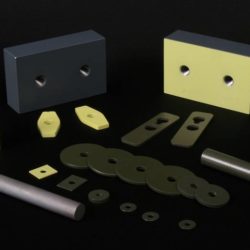 Balancing weights
We manufacture balancing weights, made of heavy metal (density 17.6 to 18.5) for:

Balancing propellers, helicopter blades and engine crankshafts.
Realization of rudder, radar equipment, damping components.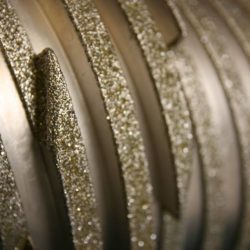 GRP pipes electroplated diamond tools
We manufacture a full range of tools for machining glass fiber reinforced polyester resins (GRP). Proposed either new or recoating service:
Grinding drums,
Calibration wheels,
Grooving wheels,
Chamfering wheels,
Noiseless blades / wheels,
Blade,
Drills,
Holesaw,
etc…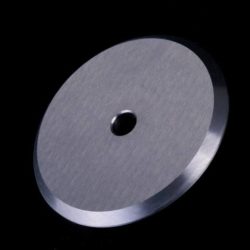 Circular knives and counter knives
Circular knives and counter knives made of tungsten carbide or HSS. We also re-sharpen your circular knives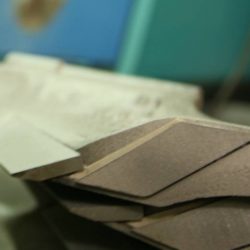 Agricultural parts: inserts and brazing on support
Pedersen manufactures parts for agriculture.
Inserts and brazing on a support find their applications on plowshares, seeders,….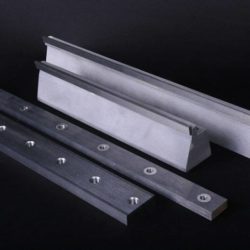 Granulator plates
Knurled barrel NF standard – all barrels according to plan – Realization according to customer plan of matrix in solid carbide, fretted carbide, sintered steel, ferritan (titanium carbide)
Debarking knives
The debarking knife is intended, as its name suggests, for the forest industry to remove bark from trees in sawmills.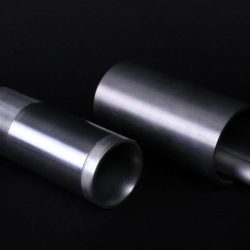 Seats, Valves, Chokes, Bearing, Sealing rings, anti corrosion parts
Industrial valves, pumps, chemical, oil and nuclear application parts.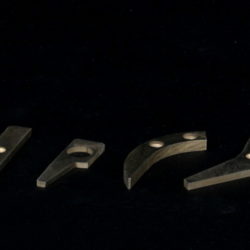 Textile knives
For the textile industry, we manufacture tungsten carbide knives and also with PCD insert (mainly carbon and fiberglass cut).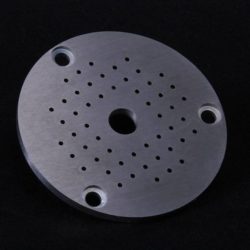 Strainers
Carbide strainers are mainly intended for grinding sludge during extraction on an oil platform, but they also find their applications in the packaging and food industry.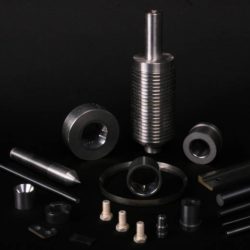 Special parts carbide rectified
We can produce all types of parts on request
PCD static tools (knives, stoppers, inserts, work rest blades, fingers, guides …)
Kneader finger
The carbide kneader finger is a mixing-grinding machines equipment for an extended lifetime.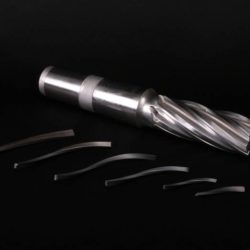 Pre-shaped and helical plates to be brazed
Preform blanks according to drawing. The helical plates exist in different sections and are forged to the desired diameter and length on request. Can be produced with center cut.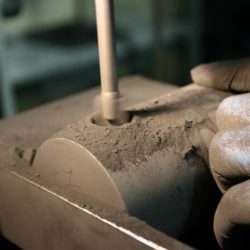 Various blanks (custom shaped carbide, rotating tools, rectangular blanks, drilled blanks)
Carbide preforms
Rotating tool blanks: Blanks for drills, milling cutters, with central bore and coolant holes
Drilled rectangular blanks: For cutting tools
Drill head heels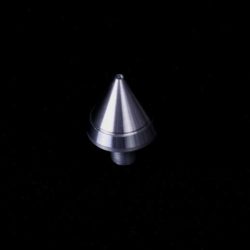 Punches
We produce several types of punches such as :
compression punches,
cutting punches,
stamping punches,
 as well as riveting pin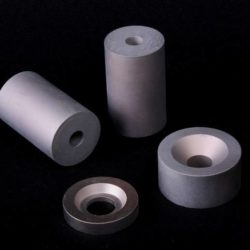 Cold stamping tool blanks
Realization of all striking tool cores, of all shapes, grades intended for striking from G2 to GT60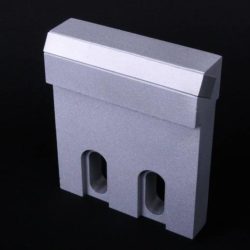 Crushing ejectors (BARMAC type)
The carbide ejector for crusher is used in the field of public works for stone crushing.
Clamping grips
Brazed inserts on clamping jaws
Bonding nozzles
La buse de collage en carbure est un outil destiné aux encolleuses automatiques dans le domaine de l'emballage métal et carton.
The carbide bonding nozzle is a Tool for automatic gluing machines in the field of metal and cardboard packaging.
Sandblasting nozzles
These carbide sandblasting nozzles are produced according to drawing full carbide or mounted in a steel body.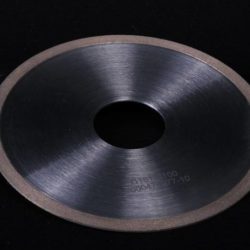 Diamond and CBN blades metallic or resin bond
We make these diamond and CBN blades using a metallic or a resin bond for cutting carbide, treated steel, ceramic and other hard materials.
PCD static tools (knives, stops, inserts, rules, fingers, guides …)
Specific tools for the machining of polycarbonates, carbon-reinforced polyester or fiberglass, Kevlar and other composite materials.
Extrusion punches / tube drawing dies
The drawing dies are intended to stretch a metal wire until the desired diameter is obtained. Same principle for tubes.
Notching rollers, rolling, forming
We produce rolling rollers, notching rollers in tungsten carbide for use on cold rolling lines of notched and smooth wires.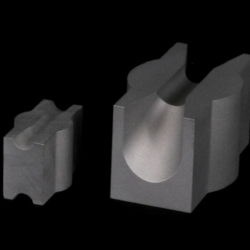 Dressing grains / Cutting sleeves
Pedersen manufactures dressing grains and cutting sleeves, tools for wire straightening and cutting machines.
Carbide-tipped dead centers
Manufacture and repair of carbide-tipped dead centers (Morse taper, Schaudt, Tacchella, special …)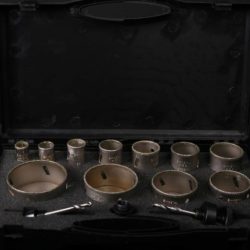 Electroplated diamond tools: Holesaws
Pedersen specializes in the manufacture of carbide wear parts. We make diamond drill bits by electroplating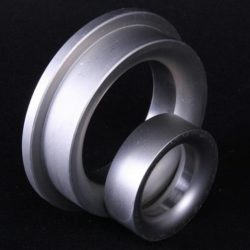 Guides
We produce all kinds of guides for machine tools or other applications, in carbide or PCD.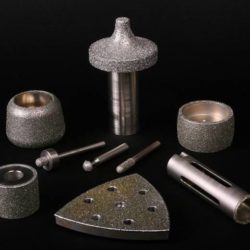 Electro-deposited diamond tools: Special
We produce electroplated tools custom made.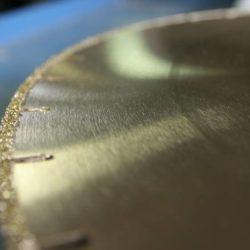 Electroplated diamond tools: Discs
Production of diamond disc for cutting applications in fiberglass, carbon and Kevlar parts. Standard and custom made.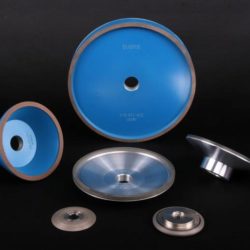 Diamond and CBN wheels
We manufacture diamond and CBN grinding wheels, sharpening wheels, polishing wheels, special wheels for carbide / steel applications.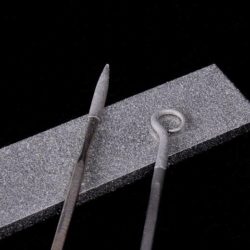 Diamond files (needle, Geneva…)
We have a large stock of standard diamond files and riflers. We can produce files of special shapes or non-standard grain sizes on request.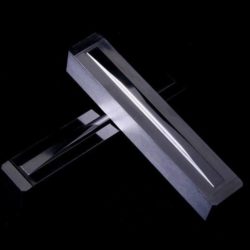 Rotary swaging dies
Designed for tube and cylinder forming machines (Felss, Heinrich Müller, Stevens & Bullivant, GrosLambert, Krollmann, Fenn…)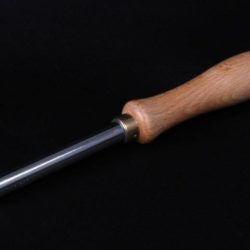 Diamond dressers
The diamond dresser is either a single points, multipoint, or concretions made with natural diamond or MCD (synthetic monocrystalline)